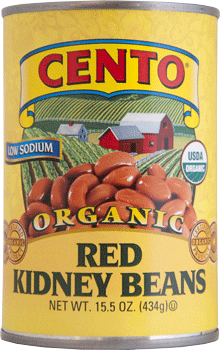 Cento Organic
Red Kidney Beans
15.5 oz. (434 g) - $2.29

Our Organic Beans are 100% certified organic and an excellent source of fiber and protein. Organic Beans have the same taste and flavor, but with 33% less sodium!
The new line of Organic Beans add excellent flavor to salads and soups!