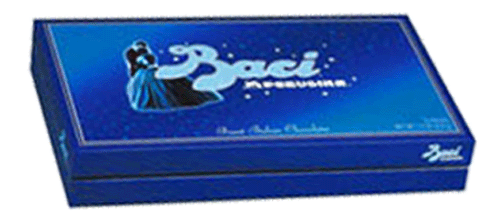 Perugina Baci
Finest Italian Chocolates
7.5 oz (214 g) 15 pieces

Baci, the Passion of Italy. Baci means "kisses".
And while chocolate says romance in any language, the Baci chocolate kiss personifies romance.
Silky, dark chocolate, delight in the whipped chocolate filling that is blanded with finely
chopped hazelnuts and topped with whole hazelnut.
Product of Italy.


OUT OF STOCK, PLEASE COME
BACK LATER